Don't let shorter days slow you down!

Save 20% on Mirica Mood Lift
with code LIFT23
Mirica® reduces
pain & inflammation
naturally.*
Promote healthy
aging with our new
Polydatin Complex*
Customer Reviews
★
★
★
★
★
Changed my life
Followed the directions and started noticing a reduction in the burn after a month or so. I couldn't believe it! I am actually happy again.
Bob, on March 7, 2018
Disclaimer: Not professional or medical advice
★
★
★
★
★
REALLY DOES WORK
I was told to try this from my pain clinic Dr, who said the results are amazing. Being so tired of pain, thought why not give it a try. To my surprise this REALLY works. I recently stopped using it to see if in fact it was working and oh was that a mistake. I'm super sore again and will be back on it ASAP.
Carolann, on March 4, 2020
Disclaimer: Not professional or medical advice
★
★
★
★
★
Joint pain and TMJ
I started taking Mirica for TMJ pain. After about a week, the ear aches and jaw pain are gone. No other side effects - just no more pain. What really surprised me is that I'm also noticing less joint pain and muscle soreness after exercise. VERY happy with this supplement!
James, on Dec 30, 2017
Disclaimer: Not professional or medical advice
Mirica® is made from the highest quality ingredients available.
Mirica® is made with pure Levagen® Palmitoylethanolamide (PEA) - (also known as palmidrol). We believe purity matters, especially when a supplement is a daily part of your life. That's why we never compromise on our ingredients.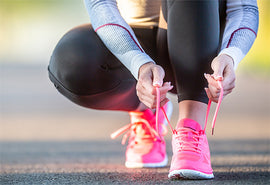 Palmitoylethanolamide (PEA) is found in nearly all animal tissues, human breast milk, and many foods. Our body produces PEA to protect and repair tissues and minimize pain. Since its discovery in 1957, PEA has been studied extensively for its anti-inflammatory, neuro-protective and analgesic properties.
Learn More

››
No Chemical
Preservatives
Non-GMO
Gluten
Free
physician reviewers
★
★
★
★
★
Wow! I am astonished at how great this pain relief supplement is!!!
Absolutely gobsmacked at how wonderfully this product acts to relieve chronic pain. As everyone who endures pain every day knows life becomes nearly intolerable at times. Finding this product is a blessing. It has minimized the deep bone pain from fractures old and more recent, to a manageable status. I am thrilled and grateful.
Dr. Kathleen Olsson Nelson on Sept 29, 2020
Disclaimer: Not professional or medical advice